David Maddalena
a bit about me

Web, magazine, brochure, book: doesn't matter where the page is, I love the words on it. Papyrus or pixels, I'm there.

But don't let the wordy wilderness of this web site mislead you: I believe good design is a beautiful thing and is exactly the deal when you want to create a mood, you know.

However. When you need to tell a story, when you want to lay a path, then words are the bricks that will lead you to the Emerald City. Courage Traveler.
I have been working with words for over twenty years, refining my craft in the service of entrepreneurial companies and non-profits alike, as a writer, speaker, and editor. I get excited about things that make life better, and love to mediate the messages of people working to that end.
What I do:

Create clear communications within tight deadlines
Distill complex ideas to their simplest expression
Write or edit; informal to formal, blogs to books

Web development and strategy
Serve across markets: business (from single-person shops to global coms), non-profits (local or international), journalism, publishing, and education (tutoring of all ages in creative writing, web publishing, and scriptwriting)

Contact
David Maddalena
dpmaddalena@gmail.com
650 648 3623
(even more about me)

"I recommend Dave as an excellent writer and editor, one who was at home working "under the hood" while developing the CMS and layout for my new web site. His work for me was timely and of a high integrity. He is a very good writer, had a quick grasp of the technical jargon of my business, and is market-savvy." --Matthew Young, Founder and Owner, Wheels of Time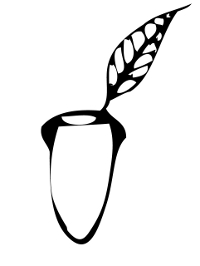 Selected Works

Websites
Sudopoet.net
Poetry site for Michael Toy,
poet/engineer of Silicon Valley.
Site art direction, tagline, photography, editing

Assumptionstorming.com
Site introducing innovation strategy created by Craig Lauchner.
Site development, strategy, writing, and editing

Arms of Love International
full web site write and edit for International organization serving abandoned and abused children

(low) tech writer
essays ... "One of my very favorite blogs" - Mike Stavlund (featured articles
on tools, travel, and food)
Day Worker Center of Mountain View
pro bono work: full site content revision, code customization, and ongoing maintenance
Bright Sadness
A Lent devotional, online since 2001, recently redesigned. Consistently top-ranked (1-3) in relevant Google searches, and hosting up to a quarter-million page-views in the weeks preceding easter.
Wheels of Time
site renovation, writing, and editing for maker of high-end, collectible, historically accurate models
Trimble.com/geospatial
comprehensive editing for new geospatial division
Privacyright.com
senior Writer for privacy services software company
Seville Landscaping
full web site rewrite for high-end landscaper serving Silicon Valley

IMBY
personal blog, built on a custom template, showcasing art, poetry, and theology

Marcom
Brochure
Seville Landscaping (2.5 mb)
Flash Presentation
Privacyright (my direction, writing
and voice, from 2000)
Full page ad
written for design firm enVisionID
Postcard
written and art-directed for design firm enVisionID
Brochure
written for Tools4Anger
Dance Party!
created for community event

Journalism
Students in The Pipeline
(from American Surveyor—originally written for Trimble's Technology & More magazine)
The Geography of Hope
(from lowtechwriter.com)
Half Foods
(from lowtechwriter.com)
Portrait of the Artist
in a Supermarket Parking Lot
Startup Your Marketing
(from Miller Freeman's designshops.com)
Would You Jump Out of an Airplane
if Your Coworker Asked You To?
(from Miller Freeman's designshops.com)
Does it Tick? High Tech as Craft
Book Projects
(low) tech writer
book based on the popular blog,
with selected essays and extras
Bright Sadness
authored book about Lent, published Spring 2010
Stand Out
ghostwriter/editor/project manager for self-published book as marketing piece for real estate B2B startup
From Sinai to Patmos
ghostwriter/editor/project manager for self-published book project, published Winter 2009
Newsletters
Newsletter: A stake in the ground for Fujo (became Privacyright, Inc.) on Data Privacy
Newsletter: A new style for the Vineyard Christian Fellowship of the Peninsula